This is probably my 3rd time in Adelaide and my first was about more than a decade ago. It didn't change much, but I still love the city. Its kinda between Perth & Melbourne and seem like a nice place to live.
I was commissioned to capture this amazing couple's pre-wedding session and decided to only select 2 of their favourite location. The famous pink lake at Lake Bumbunga and Hahndorf, the tiny German town in Adelaide straight after. First of all, I didn't even know there is a pink lake in Adelaide!. It is a bit of a drive away, approx 2 hours from Adelaide city. Quite a challenging task to be driving up and down, then to Hahndorf straight after, but glad we did it! My previous trip to Adelaide was mainly around the city for the couple's wedding day and for their pre-wedding, we went up to Adelaide hills, looks amazing too. Always love experiencing new locations and glad the couple used to stay in Adelaide for so many years and knew about all the awesome locations.
It wasn't easy to find good asian hair and make up artist in Adelaide because they understood the asian skin tones well for my asian couples travelling from mostly Hong Kong, Singapore, Indonesia and Malaysia. But, if you are after one, drop me a line, I would be more than happy to share their contact.
After the session at Lake Bunbunga, we headed to Hahndorf town, the cute little German town in Adelaide and it looks amazing for photos. Wish we had more time, but we were lucky being late there, it feels like we have the whole town to ourselves.
Thank you so much to the amazing couple, you know who you are..for having me to capture your pre-wedding in Adelaide and share your stories with me. That is what I love about my job, I get to meet some awesome people and their stories. Also, I get to travel a lot more to some stunning locations for destination weddings and pre-wedding session.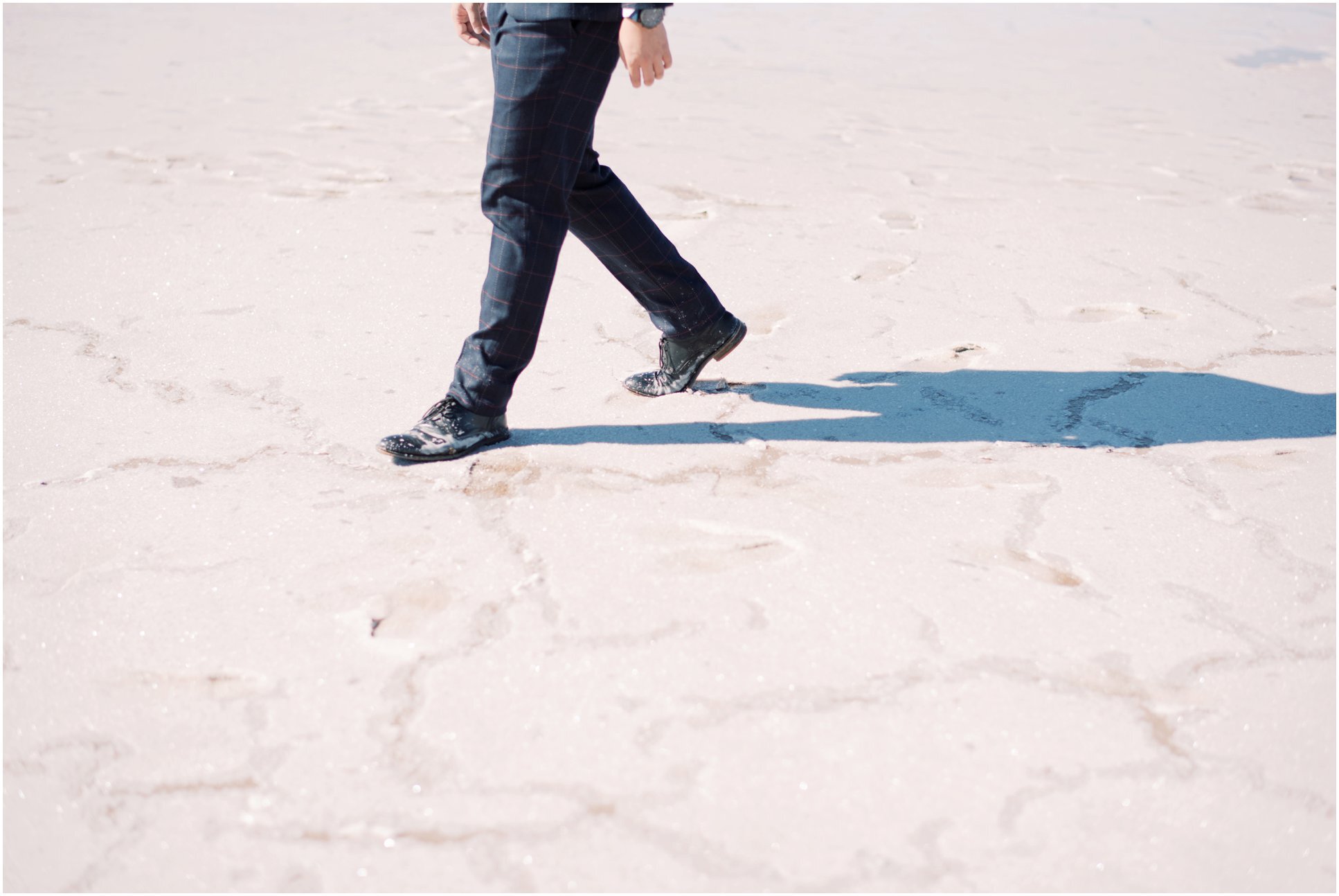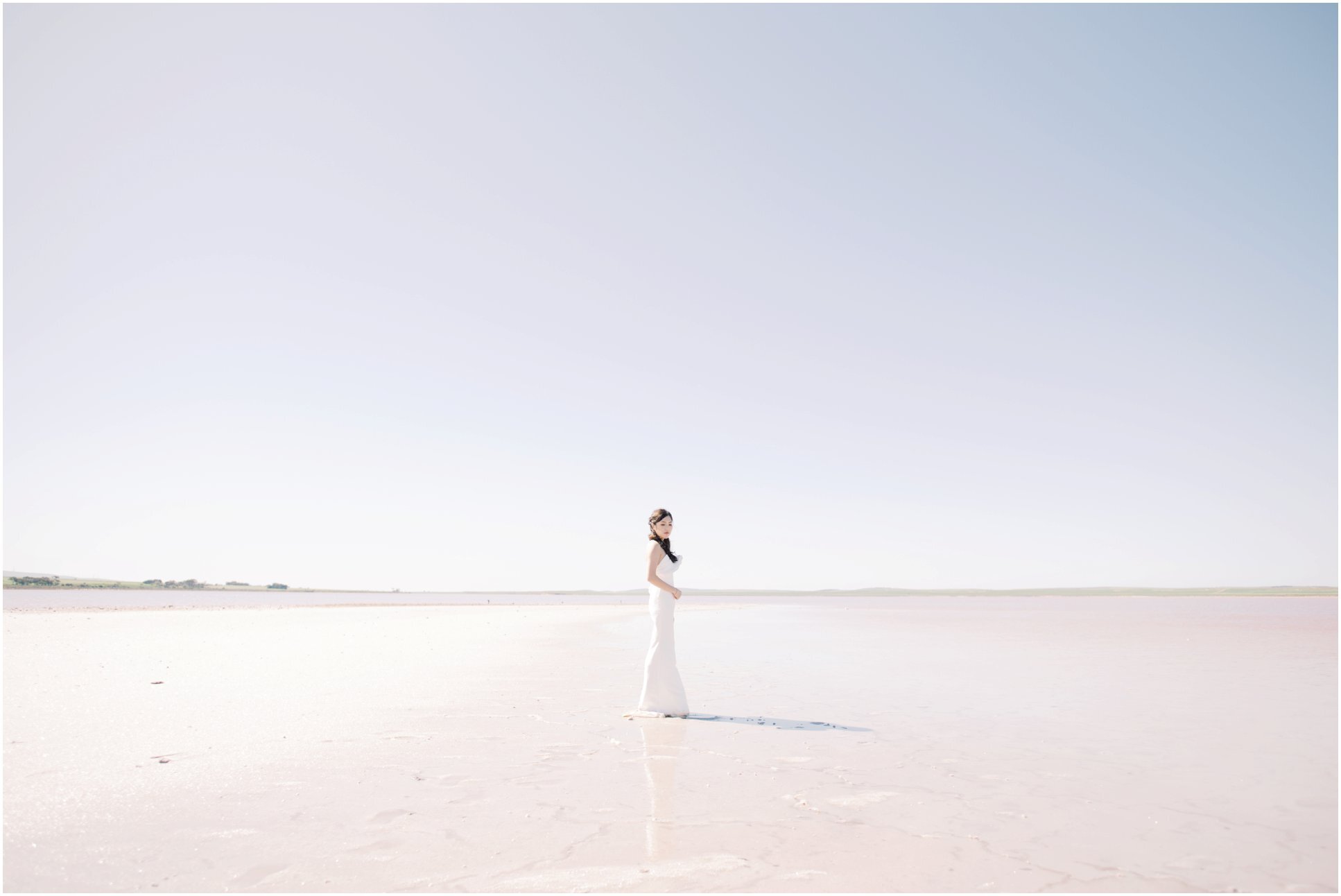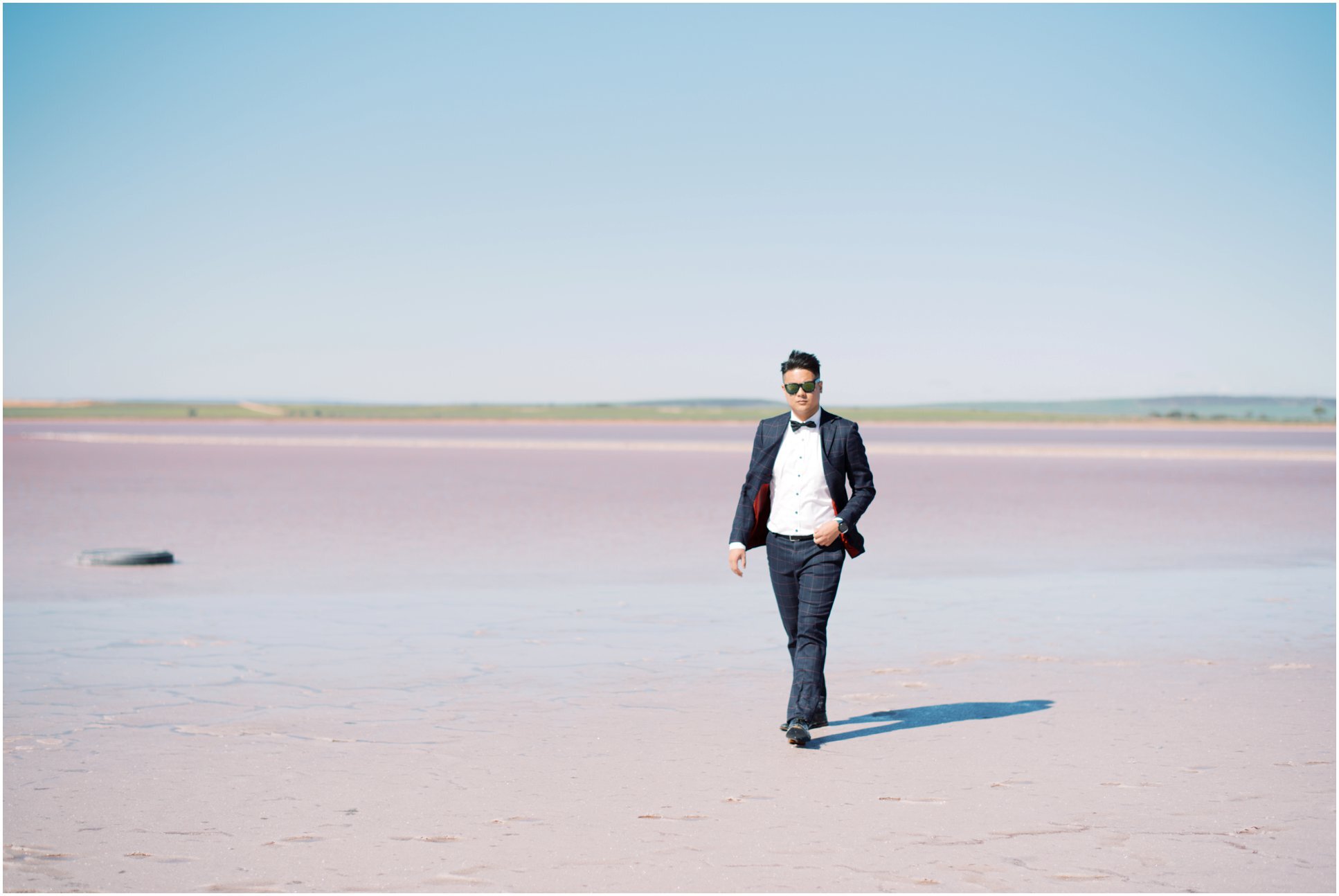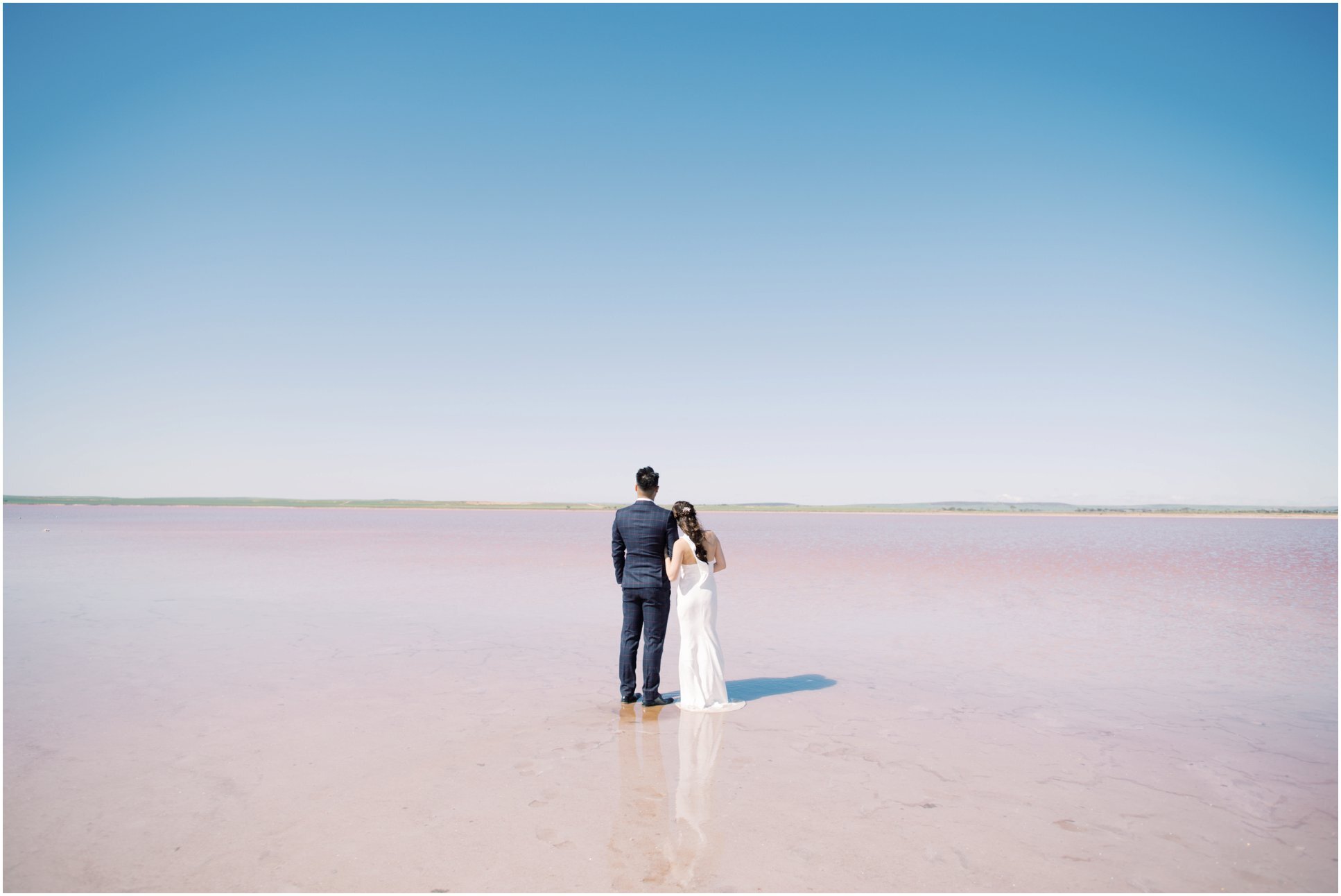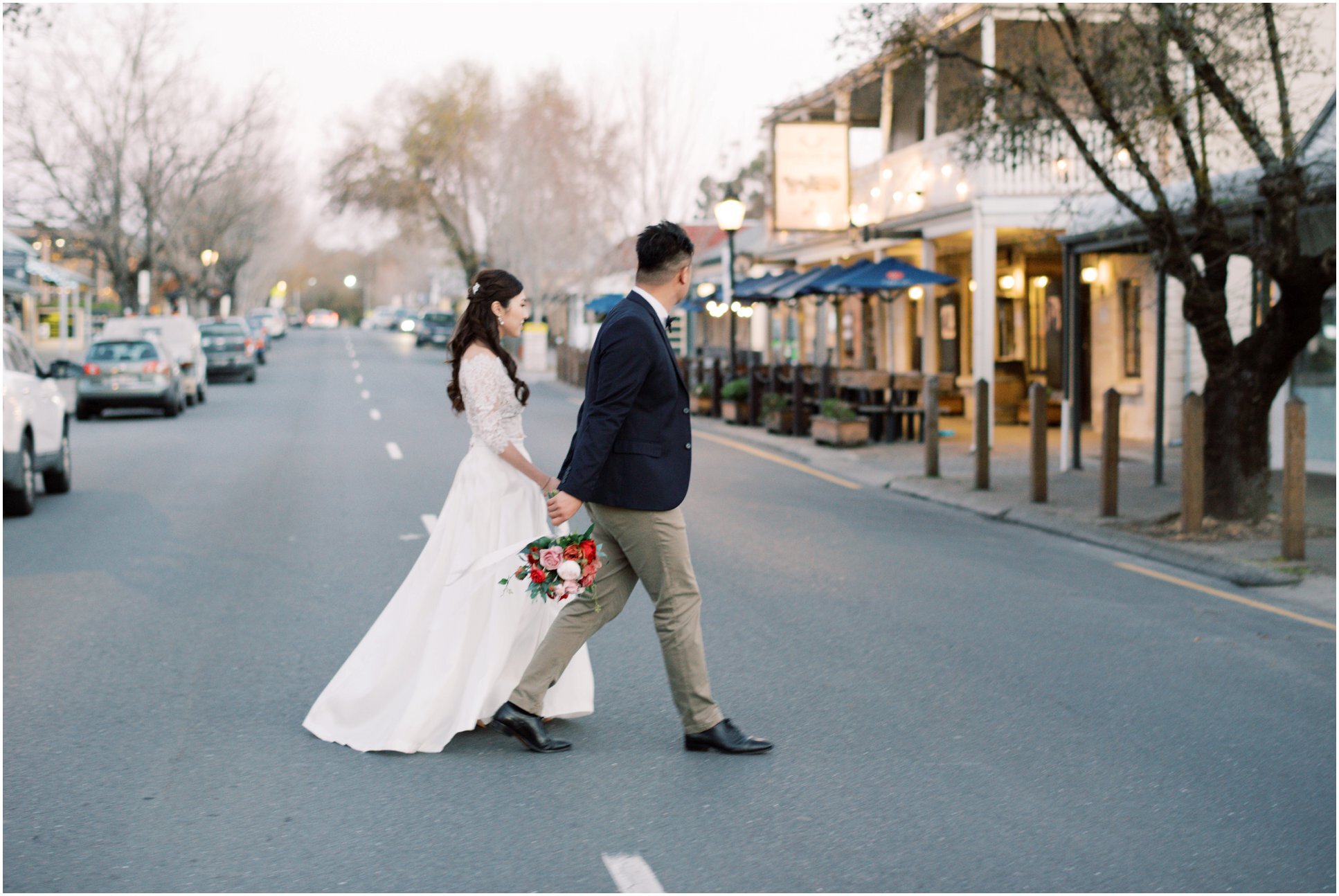 Gears used :
Barbershop Shoulder Bag - Bob Cut Navy Blue
Nikon 58mm 1.4, Nikon 20mm 1.8, Voigtlander 35mm 1.2
Microsoft Windows GO - Easy for travel and data back up
But I wasn't too impressed with flying Virgin Australia as the plane was a "Fokker" and was tiny without any LCD TV on the back of the seat. But its probably the same for Qantas too as its just a few hours flight.